We're Hiring! Customer Service Associate (remote)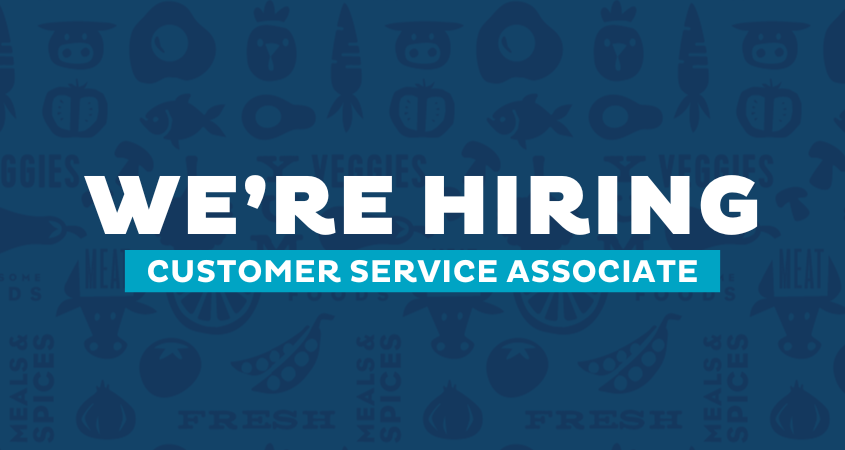 Customer Service Associate
Job Description:
We are looking for an enthusiastic, self-motivated individual to provide outstanding customer service and offer administrative support as needed. As a Customer Service Associate at Balanced Bites you will be the point of contact for all customers. In this role you will be responsible for answering customers quickly and accurately to ensure each customer has a positive experience.
While this is for a virtual position, location within the United States is required (Pacific time zone is preferred, but not required).

This is a very important but very light-touch role.

The expected time commitment is 2-3 hours per week (worked as about 20 minutes per day) after you are trained / comfortable with the required tasks.
Responsibilities:
Provide prompt, friendly, knowledgeable responses to customer inquiries via email.

Assist customers with product and order related questions and issues.

Modify or cancel orders and refunds accurately and efficiently per our standards and protocols.

Communicate order changes with our kitchen and warehouse as-needed in a timely fashion.

Generate and send a report to our kitchen staff daily (Wednesday-Sunday mornings before 9am Pacific time).

Collaborate with other team members and assist with administrative tasks as-needed.

You will report into Diane.
Qualifications:
Proven experience in a customer service role.

Exceptional written communication skills.

Strong problem-solving abilities.

Ability to remain professional in challenging situations.

Positive attitude and a passion for helping others.

Ability to work in the mornings during the week and on the weekends (typically about 20 minutes per day, tops, is required).

Knowledge of Shopify and Recharge is a plus.

You must have access to reliable high-speed internet on a daily basis and you must live in the United States.
Pay rate is $25/hour plus one box of free meals per month (valued at over $200) and a generous employee discount on products beyond that.