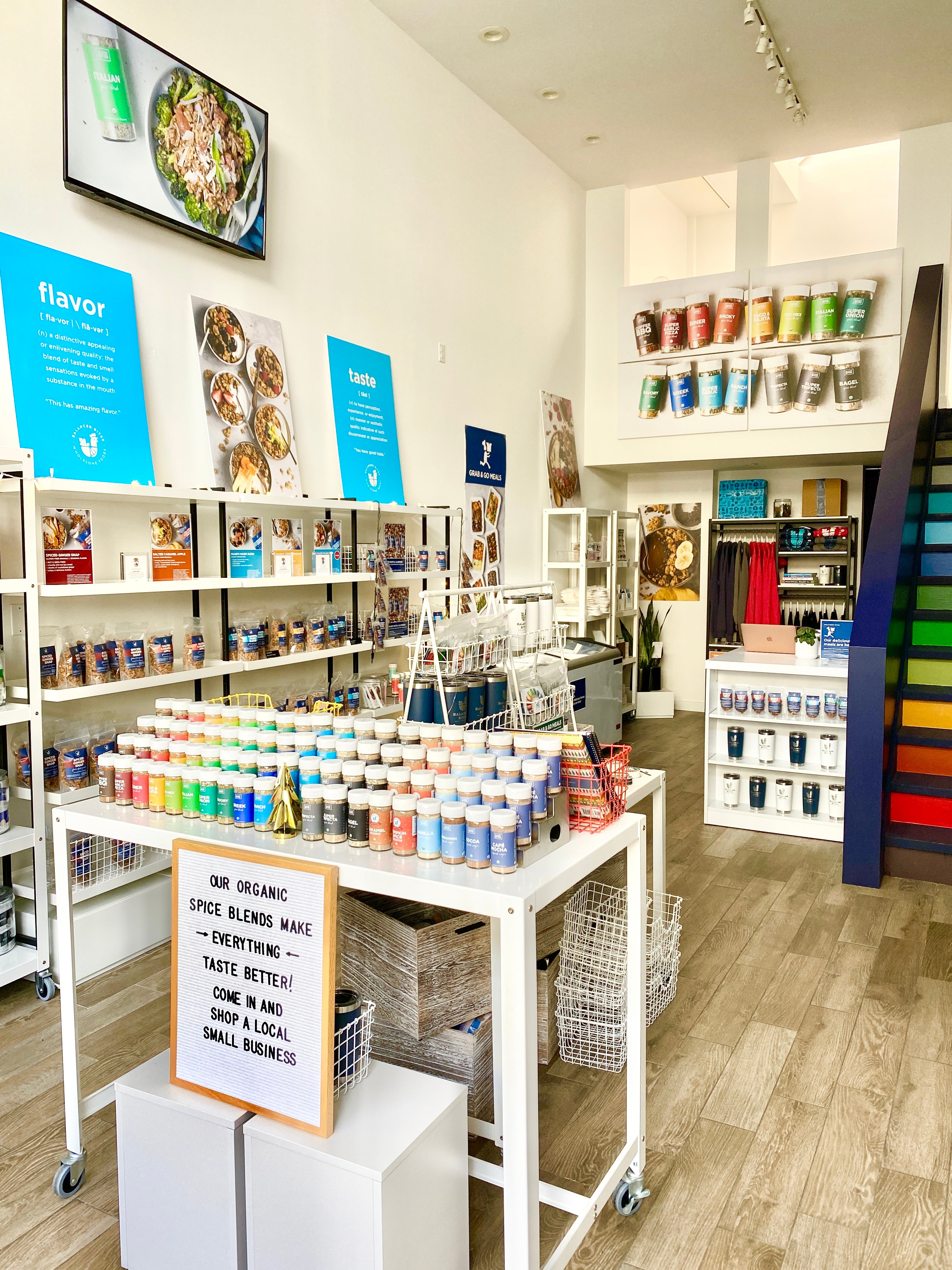 Visit our Retail Shop in San Francisco
Located in the heart of the Marina/Cow Hollow neighborhood, the Balanced Bites Wholesome Foods shop is stocked with everything you can find on our website, and more!
Come visit us, and be sure to snap photos of the store and our beautiful mural - and share them to social media with the hashtag #balancedbitesHQ
Getting There
Accessible via bus lines: 22, 41, 45 - lines 28, 30/30x, 43, and all Van Ness lines 47/49 run relatively close to the shop as well, walking distance.
Parking
Street parking is relatively easy, mostly metered parking that takes credit cards and the PayByPhone app.
It can take a while to find parking on weekends, so using the parking garage one block away on Union Street next to the Equinox is a good idea at those times.
Store Hours
Mon-Thurs: 11am - 6pm
Fri & Sat: 11am - 5pm
Sun: 10am - 4pm
Current as of as of February 2022
Traveling to see us?
DM us on Instagram first, we'd love to know you're coming. Don't be shy when you're in the store - let us know where you traveled from to say hi!
Store Contact
We do not currently have a phone number but are very responsive via those other channels!