Orange Sesame Meatballs with Fried White Rice
This Asian-inspired meal will definitely become a staple in your Meal box! You'll love these flavor-packed meatballs and the sweet and tangy glaze. We've rounded out this meal with veggie-dotted fried rice for a complete meal that will satisfy any takeout craving.
This product can be added to a custom bundle rather than purchased individually
chicken, pork, organic long grain white rice, carrot, bok choy, peas, yellow onion, scallion, orange, garlic, cilantro, organic chicken bone broth [water, chicken bones, carrot, celery, yellow onion, apple cider vinegar, bay leaf], coconut aminos [organic coconut blossom nectar, water, sea salt], ghee, Red Boat Fish Sauce [anchovies, sea salt], toasted sesame oil, sesame seed, cilantro, ginger, onion, salt, black pepper.
Calories 610 | Carbs 52g | Protein 37g | Fat 26g | Fiber 2g
Bright citrus and deep umami.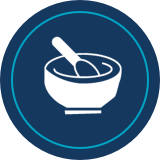 Small Batch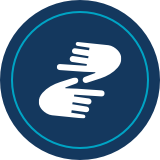 Hand Packed
Made in the USA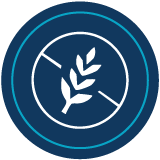 Gluten-Free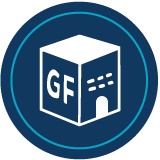 Made in a Gluten-Free Facility