Robyn's Chicken Marbella With Mashed Parsnips And Sauteed Kale
This dish is super comforting and reminiscent of a Mediterranean tajine - and it's nightshade free!
This product can be added to a custom bundle rather than purchased individually
chicken, kale, parsnips, parsley, olive oil, organic chicken bone broth [water, chicken bones, carrot, celery, yellow onion, apple cider vinegar, bay leaf], olives, garlic, coconut milk, capers, ghee, oregano, apple cider vinegar, chives, bay leaves, white wine, prunes, coconut sugar, kosher salt, black pepper.
Calories 640 | Carbs 33g | Protein 45g | Fat 38g | Fiber 9g
Robyn's Chicken Marbella with Mashed Parsnips & Sauteed Kale dish is full of savory and briny flavors with a hint of sweetness from the prunes.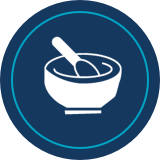 Small Batch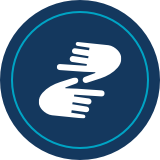 Hand Packed
Made in the USA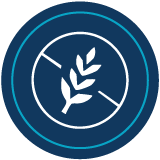 Gluten-Free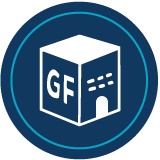 Made in a Gluten-Free Facility