How To Organize Your Food Storage Containers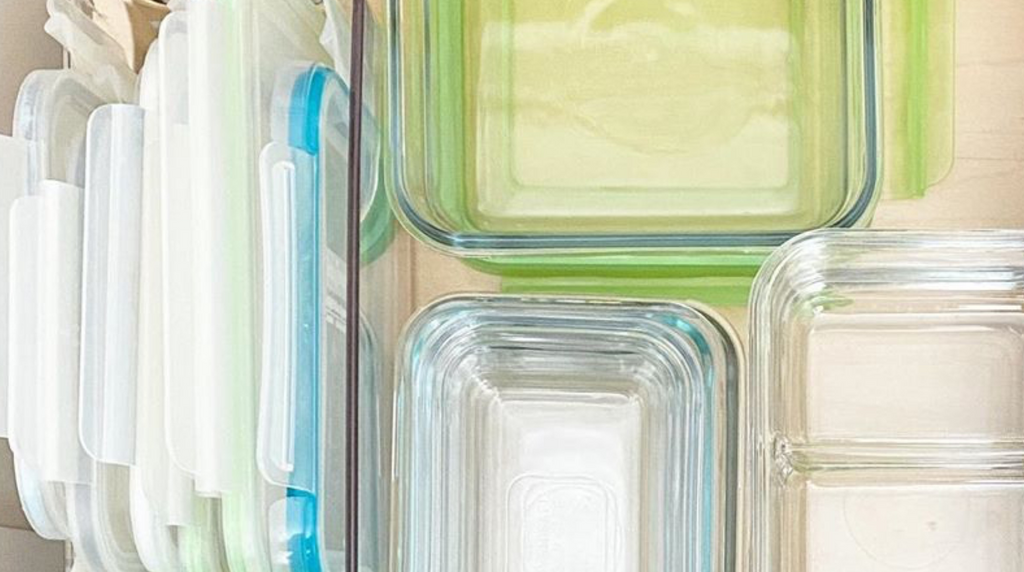 I want to show you an easy way to organize your food storage containers that is truly life changing.
It makes me SO HAPPY!
First, we are so lucky to have these storage drawers to use. We never had these before this house and I'm obsessed. I highly recommend installing drawers wherever possible over plain shelves.
That said, this system would work for shelves, too, I think you may need to add some larger long bins for the containers.
But the two big hacks here:
lid storage bins. Do they ensure you'll have every lid all the time? No. But they will ensure you are able to find and put away lids efficiently.
deep-drawer bins – shown last – for the multitude of takeout containers we save and reuse over and over and over again until they break. We have very few plastic containers left from purchases made years ago, most of what we have in plastic are ones we save to re-use.
These bins are all from The Container Store – this isn't sponsored, I've spent many hours and many dollars in their stores (and online) in the last several months, and it's totally transformed our kitchen organization!
Have you organized your storage containers? It's so helpful for everyday life!