Paleo Meal Box - 10 Count
Please see our FAQs for shipment timing. We ship once per week.
Meals in this box will always:
be gluten, grain, dairy*, and soy-free
have a varying carbohydrate level (most are low-carb at fewer than 20g net carbs per serving, but some may be higher)
If you can eat dairy and want to try a wider variety of our meals, please select our Keto Box, One-of-Each, or Build-a-Box to customize your selections.
*These meals will be dairy-free in terms of main ingredients, but may contain ghee. For detailed dietary allergen information please click here.
THE PALEO MEAL BOX INCLUDES ONE OF EVERYTHING PICTURED BELOW, AND TWO AL PASTOR PORK MEALS.
Click on a meal to view it's ingredients, nutritional facts, and more!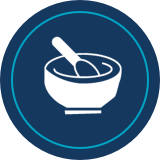 Small Batch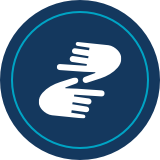 Hand Packed
Made in the USA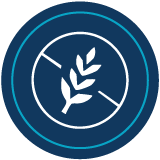 Gluten-Free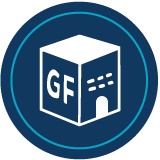 Made in a Gluten-Free Facility
What's Inside
This meal box includes everything pictured below
Al Pastor Pork with Cilantro Cauliflower Rice
This pork tastes just like the tacos you can get at a restaurant! With the marinade on this pork, you can enjoy the amazing flavor without having to leave your house.
INGREDIENTS
pork, cauliflower, bell pepper, onion, chipotle, garlic, lime juice, apple cider vinegar, olive oil, cilantro, oregano, cumin, salt, pepper; PICKLED ONIONS: red onion, red wine vinegar, dried oregano, salt, black pepper.
*Does not include cilantro garnish.
NUTRITION FACTS
Calories (with pickled onions) 470 | Protein 41g | Carbs 25g | Fiber 9g | Fat 29g
Calories (pickled onions) 20 | Protein 1g | Carbs 5g | Fiber 1g | Fat 0g
FLAVOR PROFILE
Tender shredded pork is marinated with the bold flavors of chipotle, garlic, and lime. Add the pickled onions for an added tangy zing.
How it Works
No meal prep—simply heat and enjoy. 
You Order.
We Cook and Ship.
Meals are cooked fresh every Sunday and shipped the following Tuesday
You Heat and Eat.
In just minutes, you'll be eating a delicious meal