Country Ham with Applesauce, Brussels Sprouts, & Mashed Sweet Potato
The easiest Christmas ham you'll ever prepare! Whether you want a holiday meal you didn't have to cook, or simply enjoy these flavors anytime, we think you'll love this traditional dish.
This product can be added to a custom bundle rather than purchased individually
ham, Brussels sprouts, sweet potato, maple syrup, ghee, yellow mustard, rosemary, olive oil, apple cider vinegar, garlic, salt, black pepper, cinnamon, rosemary.
APPLESAUCE: green apple, cinnamon, allspice, nutmeg, cloves.
Calories (with applesauce): 440 | Protein 26g | Carbs 54g | Fiber 8g | Fat 15g
A holiday favorite, this slightly sweet ham is paired with roasted Brussels sprouts and mashed sweet potatoes. To pull it all together, a tangy, freshly made spiced applesauce comes with this meal, and the flavors all together are pure magic!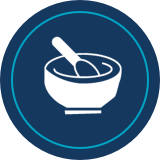 Small Batch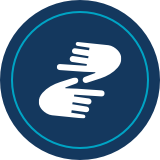 Hand Packed
Made in the USA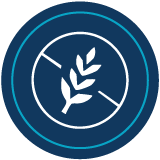 Gluten-Free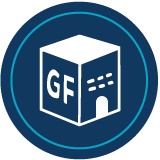 Made in a Gluten-Free Facility