3 TIPS TO PACKING A NOURISHING LUNCH YOUR KIDS WILL LOVE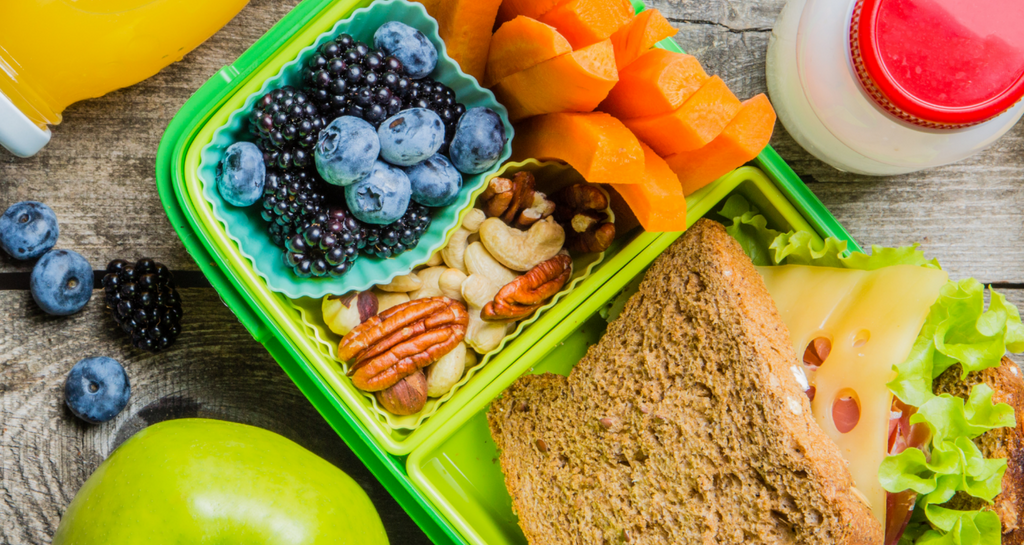 With kids headed back-to-school this month I'm sharing my top 3 tips to packing a nourishing lunch, plus a few recipes that would be perfect to include in their school lunchbox!
Your best bet in packing a wholesome lunch (that your kids will actually eat!) is to get them involved. Sure, they may reject some of your new ideas at first, but when kids are able to participate hands-on with the process of selecting and cooking the food they eat (and growing it, too, if you can start a garden!), they're far more receptive to trying new things and admitting to liking them.
These three steps are simple, easy ways to help kids get involved:
Let them choose the foods to include in their lunchbox. If they gravitate towards only treats or baked goodies, have them also choose something more robust, like a protein or veggie to go alongside it.
Get them involved at the grocery store. If you bring them with you, ask them to find a specific ingredient (that you know they can reach!) in the produce section, or have them pick a vegetable or fruit—perhaps something new they haven't tried before—to bring at home and use in their lunch that week. If you're ordering online or doing curbside pickup, ask them to help when you're placing the order.
Give them kid-friendly tasks in the kitchen. If they're very young, they can help wash veggies or tear large lettuce leaves for a salad. As they get a bit older, they can measure ingredients with you, mix salad dressings or sauces, and eventually learn to chop some things up and work with heat to cook their foods.
What you'll be teaching your children through these steps is far more important than even the changes in their food each day. It's all about empowerment and a skill set that will help them take care of themselves as they grow up!
So many kids today never learn these basic life skills, and by getting your kids involved in the kitchen, especially when they're young, you'll get their excited engagement to transform how they look at food. Instead of just fighting a battle whenever they want to eat junk food, you can empower them to get creative in the kitchen—cooking is a lot like a fun art project that you get to eat when it's done.
They'll build kitchen confidence that'll translate into broader abilities for a lifetime, and it'll take the pressure off of you as you work to keep things as nourishing as possible in the kitchen.
Kid-Friendly Lunch Recipe Ideas:
For more lunch box inspiration,
check out our recipe page
!